What is Brain Battle and what does it offer?
Brain Battle is a Get-Paid-To (GPT) app that will give you the chance to earn while playing games. Later on, I will explain why I said it will give you a chance, but for now, let's first focus on how you can earn from the app.
This is the best way to get a clear picture of how you can potentially earn from it.
Option 1 – Playing Brain Battle
To potentially earn from this app, you will have to play the game. The premise of the game is really very simple. You'll be given a mathematical equation to solve within 20 seconds.
Every time you solve the equation, you'll be given an additional 2 seconds to solve the next equation. For example, the first question took you only 5 seconds to answer, so there will be 17 seconds remaining for the next equation.
You just have to keep solving equations until your time runs out. Then, you'll be awarded a certain number of tickets depending on the score you get. Later on, I will discuss what you can do with the tickets you've earned.
You can keep playing this game as many times as you want, but if you don't beat your previous high score, you won't earn a lot of tickets. The equations you have to solve are really quite simple. You should be able to solve one in just a few seconds.
That's why playing the game won't be that hard. It's also very exciting at first, but once you continue playing to earn more tickets, the game gets a bit boring, in my opinion.
Option 2 – Paid offers
Another way to earn rewards from Brain Battle is to complete paid offers. These are short tasks you can do to earn rewards. Usually, the tasks will ask you to play mobile games or watch a short video ad.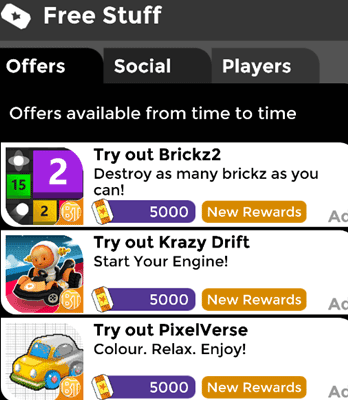 There aren't a lot of paid offers available inside Brain Battle, so don't expect to earn a lot from this opportunity. When you complete an offer, you will receive the promised number of tickets in the offer.
Just make sure you read the instructions of each offer carefully and follow them step-by-step. Because if you miss one step, you will not be able to complete the offer, and you will not receive the reward promised.
Option 3 – Referral program
Lastly, you'll be able to earn money from Brain Battle's referral program. In fact, this is the only earning opportunity that offers a guaranteed way for you to earn cash.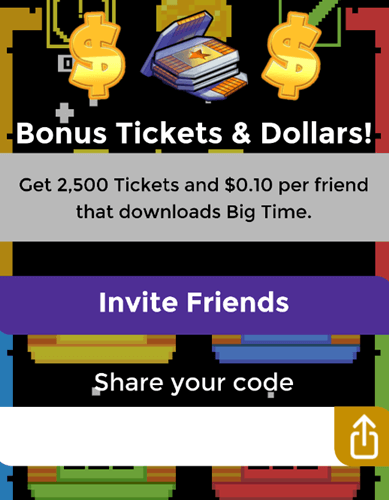 All you have to do is invite other people to download and install the app. To do this, you have to share your referral code with them and make sure to remind them to input the code during sign-up.
Once they've done that, they will become your referral, and as the photo shows, you will earn $0.10 and 2,500 tickets as well. The cash reward isn't much, but at least it will allow you to earn money.
So, you have to convince people to download and play the app if you want to earn cash from this app. It's easier said than done, though. It's a bit hard to sell Brain Battle to people because it doesn't offer any guaranteed way of earning apart from its referral program. Plus, the question of whether this app is really worth it or not has not yet been answered, but we will go over that later.
How do you get paid?
As explained above, you earn tickets every time you play the game or complete an offer. But what can you do with the tickets you've earned? Well, the main thing you can do with your tickets is to use them to join their prize draw.
One ticket means one entry to their prize draw. Once you join the draw, you'll get the chance to win $3,000 (CAD) if you get lucky. Only one winner will be chosen for every prize draw, so your chances of winning will be quite slim. The prize draw is held every week, and you will see the countdown timer at the top of the app.
You can also change the tickets for cash, but you need to earn A LOT to just earn $1, so it will take a lot of patience.
As for the money you will earn from their referral program, you'll be able to withdraw it via PayPal if you've earned at least $10. That means you'll have to get at least 100 referrals before you can withdraw your earnings. It's no easy feat to reach that many referrals.
I would even go as far as saying you might not even reach it before you lose interest in this app. So, the app still doesn't really offer any guaranteed ways to earn, in my opinion.
How much money can you make?
While the $3,000 (CAD) prize money can certainly be tempting, the fact that there's no guaranteed way to earn from this app means that the earning potential of Brain Battle is practically zero.
As I've explained earlier, even though they offer a guaranteed way to earn cash through their referral program, it doesn't necessarily mean you'll be able to withdraw what you've earned from it. Getting 100 referrals isn't easy, and getting paid just $10 for that is a very low amount, in my opinion.
That is why I don't really recommend you use this app if you are looking for ways to earn extra cash. There are better options out there. The app also gets boring real quick, and you will eventually lose interest in it in just a few days.