What is AppStation?
AppStation is an application that rewards users for installing and playing games on your phone.
You can also earn more money by inviting (referring) your friends to join. In this case, you will receive a percentage of all their earnings.
The app is available worldwide for Android users, but many games may not be available depending on your country.
Is AppStation a Scam?
AppStation is not a scam, but some people report having issues with credits and payout.
The problem is that we never know what is going on behind the scenes. Therefore, as a reviewer, I can't make any claims without proof.
Pros and Cons
Pros
There is a signup bonus of 5555 coins.
It's available worldwide.
Easy to use.
Generous affiliate program.
Low minimum payout.
Cons
Very low-income potential.
There are not many games available.
The longer you play a game, the fewer coins you will get.
It's only available for Android devices.
How Does AppStation Work? 
After the installation, AppStation will ask permission to access your usage data to detect your play time.
You will earn 5555 coins as a signup bonus, which in the UK is approximately £0.40.
Next, you will see a list of games along with the number of coins per minute. Just click on "Play & Collect", install the app and start playing.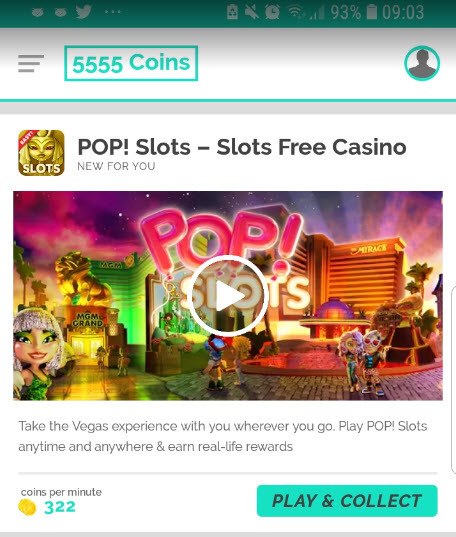 It's important to have an idea of how much money you are earning before playing these games.
You will get 200 – 300 coins per minute as soon as you start playing, which is approximately $0.02. That doesn't mean you will earn $1.2 per hour!
You see, there is a limited amount of coins you can earn for playing each game. The more you play it, the fewer coins you will collect until a point where you are playing practically for free.
As a result, you are "forced" to download and play another game to collect more coins.
As you can see, the income potential is too low, but if you already play these types of games on your phone, it's worth making a few extra cash with AppStation.
Invite Friends 
You will receive 250 Coins for every friend that you invite plus 25% of all your friend's earnings. As an incentive, your friend will also earn 25% of all your coins, which is cool!
AppStation's affiliate program is generous, but unfortunately, due to the low-income potential, you will not earn a decent income unless you refer thousands of people.
=======================